Webdesign bureaus in de buurt van Brugge
Op zoek naar het juiste webdesign bureau in Brugge om een website te laten maken? Met Sitemanager Connect kan je snel en makkelijk op zoek gaan naar een bedrijf met de expertise die jij zoekt en het budget dat jij voorhanden hebt.
Hoe werkt het?
2. Neem contact op
Beantwoord enkele vragen over je noden en uitdagingen en verzend je
contactformulier
.
3. Kies een bureau
Neem tijd om verschillende aanbiedingen te vergelijken en start de samenwerking.
Kleine en grote merken vertrouwen op het SiteManager netwerk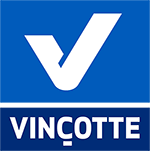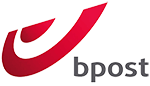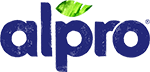 Kies een juiste partner - webdesign Brugge
Wil je met een webbureau uit Brugge samenwerken om je digitale strategie op een hoger niveau te tillen? Gebruik dan het overzicht van SiteManager Connect om met deze bureaus in contact te komen. Ze kunnen ondersteunen met verschillende expertises, van online marketing over grafisch ontwerp tot webdesign.
                                          
Het beste bureau - webdesign Brugge
Het beste webdesign bureau bestaat niet echt. In de zoektocht naar een geschikte partij voor uw webdesign opdracht, dient u vooral vast te leggen wat uw specifieke noden zijn. In functie hiervan kan u op zoek gaan naar een webdesign bureau met de juiste expertises en skills. Het is zeker en vast mogelijk om de websites van de verschillende webdesign bureaus in Antwerpen te vergelijken. Maar dit zou een opdracht zijn waar u veel tijd mee verliest. Het is dus eenvoudiger om via een lijst te werken, zoals SiteManager Connect.


Waarom samenwerken met een agency - webdesign Brugge
Brugge heeft enorm veel webdesign bureaus, waarom zou u dan een webdesign bureau kiezen uit een andere regio? Dit ter zijde is de meerwaarde van een gespecialiseerd bureau direct merkbaar in de uitvoering van uw digitale strategie. Deze bureaus hebben al veel ervaring opgedaan bij projecten met andere klanten. Ze delen deze webdesign kennis met u waardoor u veel sneller resultaat boekt dan wanneer u zelf aan de slag zou gaan.


Tips voor een goede samenwerking - webdesign Brugge!
Kies een webdesign bureau uit Brugge
Zorg dat er bij het begin van de samenwerking een goede persoonlijke match is met de zaakvoerder en zijn team
Laat de scope van het webdesign project zeer duidelijk vastleggen
Beslis of jullie werken in regie of volgens vaste offerteprijs
Twijfel niet om snel bij te sturen indien nodig
Website laten maken?
Bekijk alle bureaus
Al deze agencies geloven in de collaborative web design visie en willen ondersteunen om uw zaak digitaal te laten groeien.